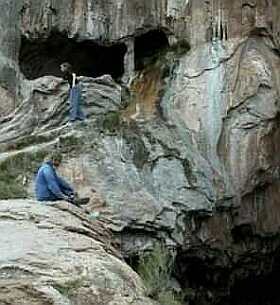 My husband getting ready to jump
into the Jemez River at Soda Dam.
My husband spent his teens in Jemez Springs,
& spent many days swimming here.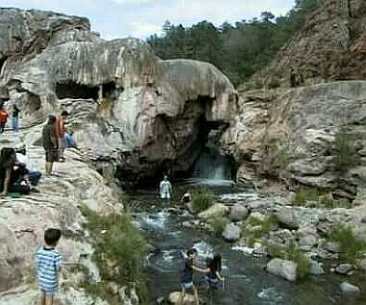 Soda Dam is a favorite spot for kids to play
in the warmer waters of river in this area where
geothermal activity shows the Volcanoes of the
area are still alive.