Carrying On The Spirit Of The 60S
The Wild Bohemian Home Home Page.

Beat Generation Resource Page

The Beat Generation Archives

Unspeakable Visions: The Beat Generation and the Bohemian Dialectic

Jack Kerouac's site from the Beat Museum and Dharma beat, a Jack Kerouac Website

The Allen Ginsberg Project - Poet and Traveler , Allen Ginsberg from Modern American Poetry, and Ashes & Blues - Allen Ginsberg



Steal This Book -Text of Abbie Hoffman's infamous book.

Trial of the Chicago Seven

Stew Albert's Yippie Reading Room

Bobby Seal's Home page - From the Sixties...to the future!

The Realist Paul Krassner's home page.

Digger's Archives.

The People's Park in Berkeley!



The Free Speech Movement Archives

Ralph Metzner's Green Earth Foundation

Timothy Leary Archives

Breakfast with Ram Dass

Terence McKenna & Erowid Character Vaults on Terence McKenna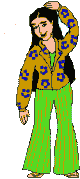 The Summer of Love!

Haight Ashbury Free Clinics

Haight-Ashbury in the Sixties

S.F.Heart Map of the Sixties

Mouse Studios

Owsley Stanley's Bear's Art Pages




The Summer of Love

KeyZ Productions Ken Kesey's Mail Order company offering views of our Psychedelic Past

Merry Prankster History Project

IntrepidTrips. the Pranksters are at it again!

Wavy Gravy's Home Page.

A Visual Journal by Lisa Laws 1965-1971

The New Settlers of New Mexico - Photographs by Irwin Klein 1967-71

&nbsp Jo Freeman's Photos of 1968 Chicago Democratic Convention, of the 1967 March to Levitate the Pentagon, Dr. Martin Luther King's Marches against the Vietnam War in 1967 and links to more of her Photos.

The Trial of The Chicago Seven




&nbsp California Newsreel - The Sixties

The Sixties: A Film History of America's Decade of Crisis and Change

The Psychedelic '60s - Literary Tradition and Social Change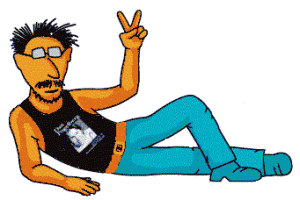 The Sixties Project

One of the first On Line communities was The Well which grew out the hippie's handbook the Whole Earth Catalog

The True Story of the Peace Sign

Campaign for Nuclear Disarmament

The Monterey International Pop Music Festival 1967, Photos & commentary from someone who was there!


Head Sounds: Psychedelic Rock - Everything you ever wanted to know about the Psychedelic Rock of the 60s.

Marmalade Skies looks at the definitive history of British psychedelia and related between 1966-70, featuring many of the groups and films that appeared during this wonderful period of time.

1969 Woodstock Festival & Concert, Woodstock.com the Official Woodstock Site, The Woodstock Story, Woodstock Preservation Archives, The official website of ARTIE KORNFELD creator & promoter of WOODSTOCK '69, and Elliott Landy's classic photos of Woodstock '69 ...




If using a search, you reached just
this page without the frames & Menu, click here for more Out of Links & Graphics!

More Carrying on the Spirit of the 60s Links ---->