Hallmarks of Felinity from the comic strip Chickweed Lane

off the mark cat cartoons

Sam's Cats - What Cat Can & What Cat Can't

The Pride, reality Cat Cartoon by Jane Denny, based on her real feline family. Check out her pet emergency stickers.

Kit 'n' Carlyle - A daily 'toon about a woman and her cat

Kittens! The Comic

The Official Garfield Site




It started in 1999 with a photo of Frankie and a rose. Then followed a photo a cat looking at Frankie, and a cat looking at the last cat looking at the last cat looking . . .

Funny Cat Pictures and Funny Cat Videos

KittenWar - Choose the cutest kitten

Stuff On My Cat - stuff + cats = awesome, photos of cats with, yes, STUFF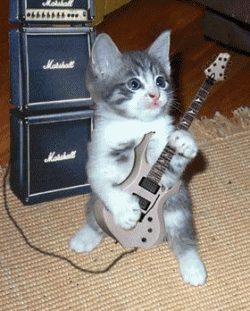 KittehRoulette - click the "Next Kitteh" button and be taken to a new random kitteh video

Fun Photos of Cats sleeping positions

Cat of the Day

Sound Effects for Your Cats

One of the best YouTube Video contributors, Simon & Simon's Cat has it own web page.

Yoga Kitty Purr - fect Yoga Videos are both cute and hilarious

According to Marley Blog, A cat's eye view of the World

For Cats Only - Useful advice for cats, cat product reviews and how to clicker train your human

Recipe for a Happy Cat

Paw Nation for Cats

From PBS's Nature, Extraordinary Cats

Care2 Cat On-line Cards



Friends of the Florida Panther Refuge

Alley Cat Allies - National nonprofit clearinghouse for information on feral and stray cats.

Feral CaT Project

Feral CaT Resources

Welcome to the Cat House!The Exotic Feline Breeding Compound's, Feline Conservation Center (FCC)

The Meditative Cat

Diabella Loves Cats with vintage cat graphics and more fun cat stuff!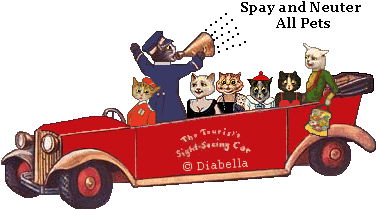 My Favorite Store - The Old Town Cat House Check out their uniquely New Mexican Story Tellers.

Pink Cloud Gallery has unique clocks made out of wood of both Cats and Dogs, plus you can design your own clock.

Catty Corner - Cat Lover Gifts & Collectibles

Pugsly's Trading Post - Cat Lover's Central has Catzilla!

The Original Kit Cat Clocks I have a Black one!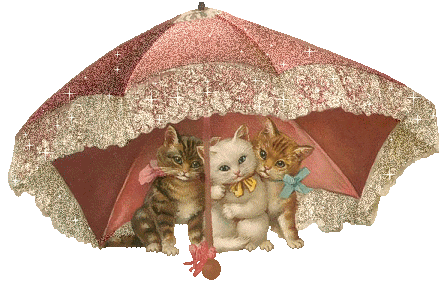 Kitty City for gifts that make you and your cat purrrrr!

On Zazzle, Chairman Meow shirts from Obey The PureBreed. Also found on Cafe Express, Obey the Kitty.

Find JazzCats T-shirts at thebluecat on Zazzle has whimsical cats, dogs, Frida and more, all original paintings done by artist Carol Cooper.

kilkennycat's Store at Zazzle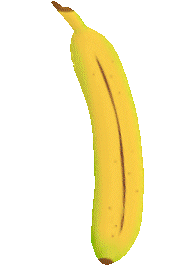 Hello Kitty's Blog

Hello Kitty Hell - One Man's Life With Cute Overload

13 Cats has my cat's favorite catnip toys plus other goodies for cats and the people they own

Cat Humor, Jokes & Laughs

What's A Good Cat

Bill Hall's Cat Tales

More cat fun from The Oatmeal, Cat Versus The Internet

26 Pictures of Crazy Cat Furniture

10 Yoga Postures Performed By Cats

Make Googling With Kittens Your Official Search Page