&nbsp Greenpeace!

&nbsp Protest Net: A calendar of protest, meetings, and conferences.

&nbsp Progressive Net - connecting People Who are Changing the World

&nbsp Idealist has 20,000 nonprofit and community organizations in 140 countries, which you can search or browse by name, location or mission.

&nbsp My Own Peace Pages with photos of Albuquerque Peace Rallies as well as Peace and anti-war links and Peace Graphix & My I hate SUVs rant and Links about Global Warming.
Corporate Control of the Media
&nbsp Ad busters Culture Jammers Headquarters

&nbsp Fair - Fairness & Accuracy In Reporting: The National Media Watch Group

&nbsp TV News Lies - How the media has helped the Bush administration lie about every issue from Iraq to AIDS funding. Editorials and a call to action.

&nbspStop Big Media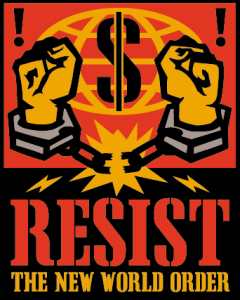 Alternative News Sources
&nbsp Go Left TV

&nbsp Air America

&nbsp Pacific Radio

&nbsp Foreign Policy In Focus Home Page

&nbsp AlterNet- project of the Independent Media Institute, a nonprofit organization dedicated to strengthening and supporting independent and alternative journalism.

&nbsp Alternative Resources on the U.S. "War Against Terrorism"



&nbsp Foreign policy, domestic policy, politics and media Combating the hype and presenting an Alternate Insight

&nbsp Third World Traveler - Magazine articles and book excerpts that offer an alternative view to the corporate media about the state of democracy in America

&nbsp The National Security Archive at George Washington University

&nbsp New America Media, Expanding the News Lens Through Ethnic Media

War On Drugs

&nbsp The Effective Drug Control Strategy

-Network of reform Groups

&nbsp Human Rights & the Drug War

&nbsp The Drug Reform Coordination Network

&nbsp Schaffer Library on Drug Policy

&nbsp National NORML Home page.


Toons, Blogs, Must Reads, Must Watch & Other Stuff
&nbsp The Secret Government by Bill Moyers, A "Must Read" and more Interesting topics commented up by Bill Moyers

Also watch the PBS documentary with Moyers about the Secret Government, 1968, 1982 or 2006, sadly we refused to learn from our own history: