Bartolomé Romero
Born: 1528, Corral de Almaguer, Toledo, España, Iberia 269
Christened: Corral de Almaguer, Church of Nuestra Señora de la Asunción, España
Marriage: María de Adeva
Died: After 1631

General Notes:
Corral de Almaguer, España is located east of Toledo
ONMF p 96

Noted events in his life and other information:
• Family Background Information:
Strong evidence from archives of the Inquisition show that the Romeros who came to NM were Jewish conversos, and who continued to live under church suspicions of Jewish practices.
ONMF, p. 95-98
• Physical Description::
Good stature, swarthy, black beard, 35 yrs old, son of Bartolome Romero, with complete armor for self and horse. He had 1 car with oxen, 1 plowshare, 3 coats of mail, 2 pair of cuisses, 2 pair of beaver, 2 swords, 1 javelin, 1 lance, 1 hooked blade, 1 arq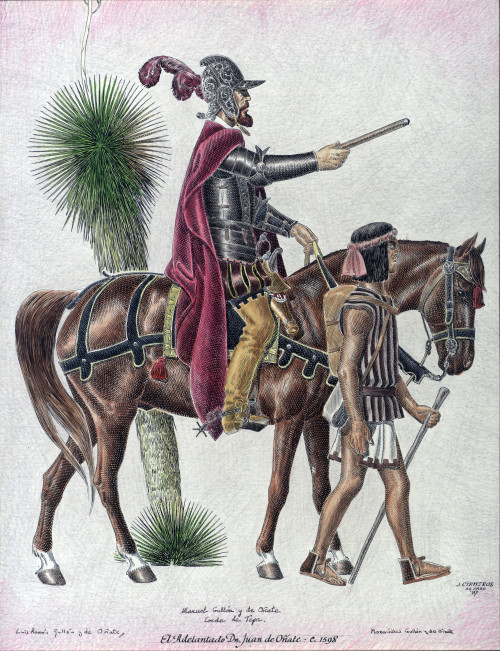 • Dates & Events:
He came came to New Mexico with Oñate in 1598.

Captain of Oñate's artillery captain who led the conquest of Acoma Pueblo in 1598.


Bartolomé married María de Adeva. (María de Adeva was born about 1532 in Corral de Almaguer, España.)